FINE ART & SCULPTURE Barbara Price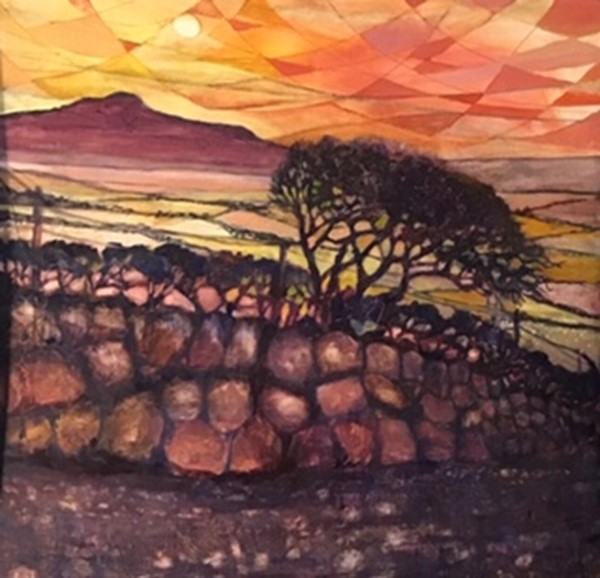 Born in Poole, Dorset, I gained a degree in textiles from Farnham College of art and then PGATC at University of Wales Cardiff. I taught at a private school in Bournemouth before marrying and moving to Wales in 1982. I worked from my studio in Cowbridge for 5 years making patchwork wall hangings and painting and exhibiting wherever I could.
In 1992 We moved to Pembrokeshire and was unfortunately widowed in 1993. I eventually settled and remarried in 1997. Since then I have been able to concentrate on my painting and putting roots down in Pembrokeshire. I have been teaching adults 'art for pleasure ' in Fishguard since 1995 and have not looked back. I really enjoy introducing others to painting and drawing.
My paintings take me on a journey from one subject to another and I often use different media. I cannot say I have a favourite medium except the medium I use at the moment. The Textile influence can be seen throughout my work in my use of colour and tonal values. I enjoy dividing the images up and mix lots of different shades and tones of the same colour to somehow try to capture the light of Pembrokeshire.
Living here in north Pembrokeshire gives me an endless supply of inspiration with its wildness and intensity of light and colour Shadows are also an obsession for me as the colours are transformed into a myriad of mysterious dark tones. I have now been living in North Pembrokeshire for over 20 years and the local people have been a constant inspiration and support for me over the years.