Bob Reeves was born and bred in Pembrokeshire and admits to a life long fascination with the 'salt washed' quality of its light.  Indeed, he says that the sky is so full of the sea that he always expects to find the coast only over the next hedge.
His oil paintings are a direct response to his environment – varying from sea and landscapes to abstraction – he paints sometimes what he sees but always what he feels.
Reeves work is to be found in collections as far afield as Peru, Canada, the USA and throughout Britain and Europe. 
Dr David Williams who owns a number of Reeves' paintings said "He is able to translate his passions and communicate them through any medium.   This sense of power combined with an innate sensitivity marks him as an artist of a rare and singular talent." 
In an article published in the book 'Pembrokeshire Look Upon the Land and Sea ' Reeves said "Who could fail to be inspired by this place?  My response is immediate and personal.  I am part of the circle of this Earth.  Its' tides and seasons continue to entrance me.  I seek no escape ". 
Cerunnos - Horned God of the Celts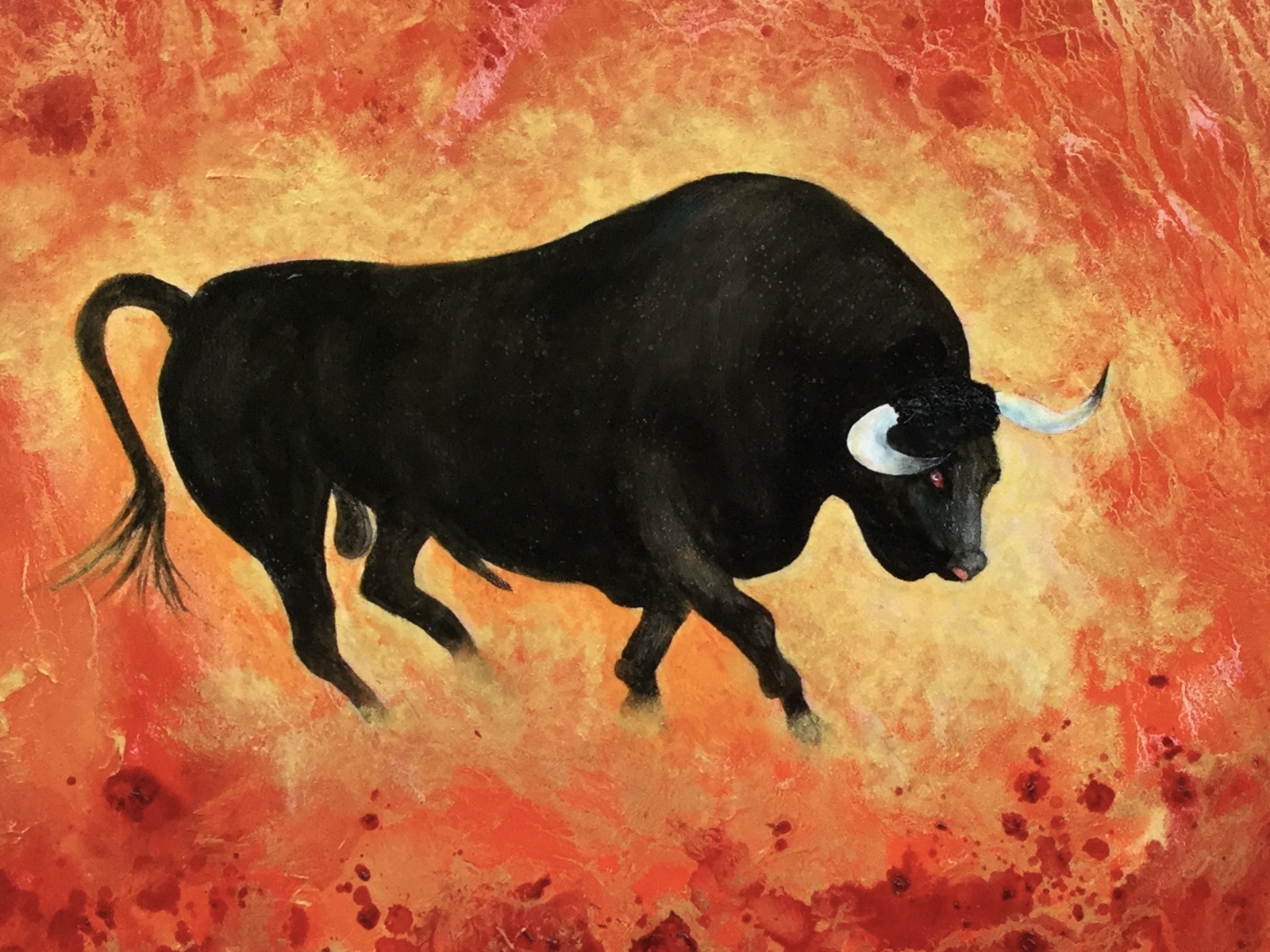 The Red Wind, Little Milford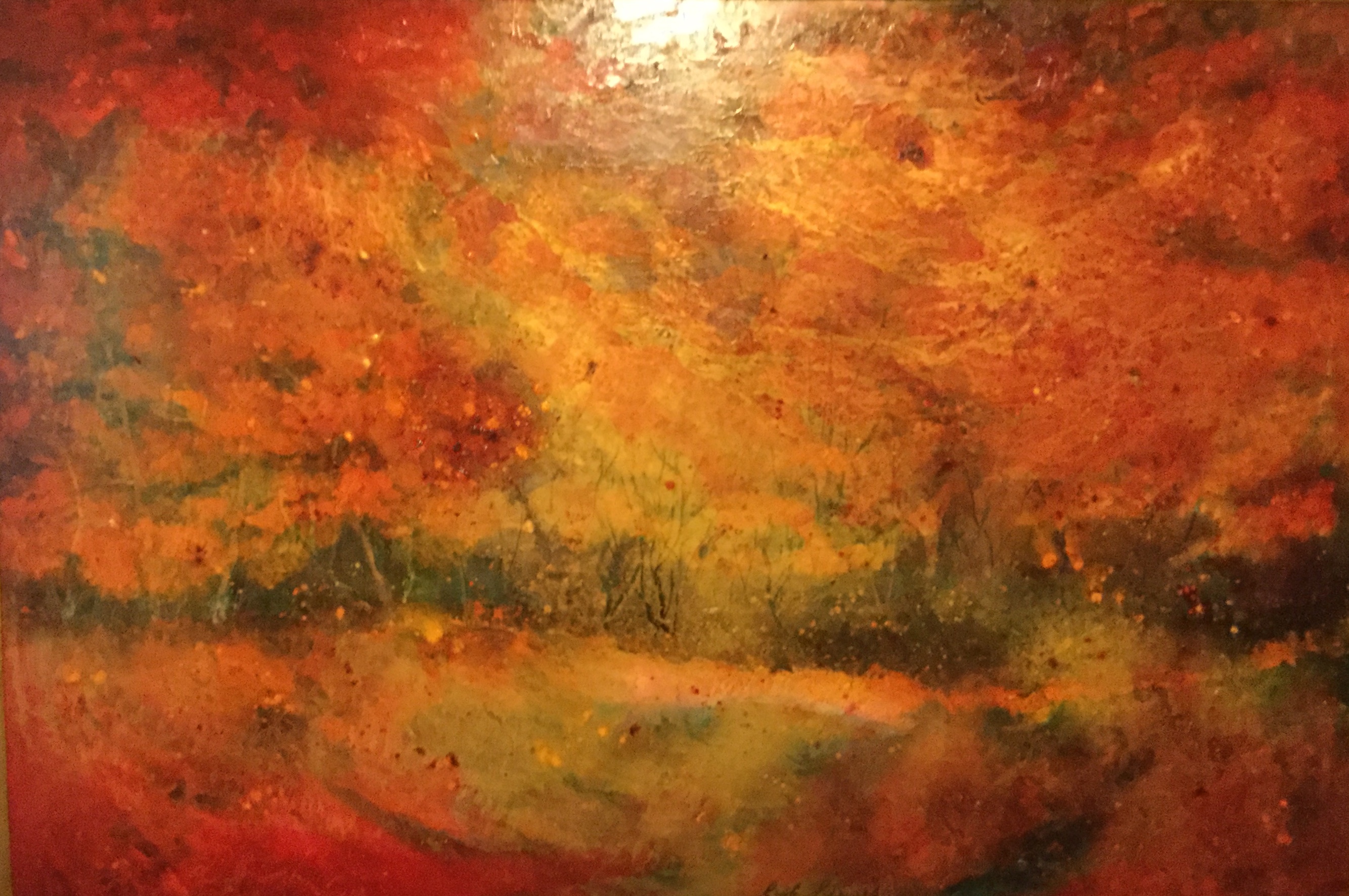 Evening Light - Treffgarne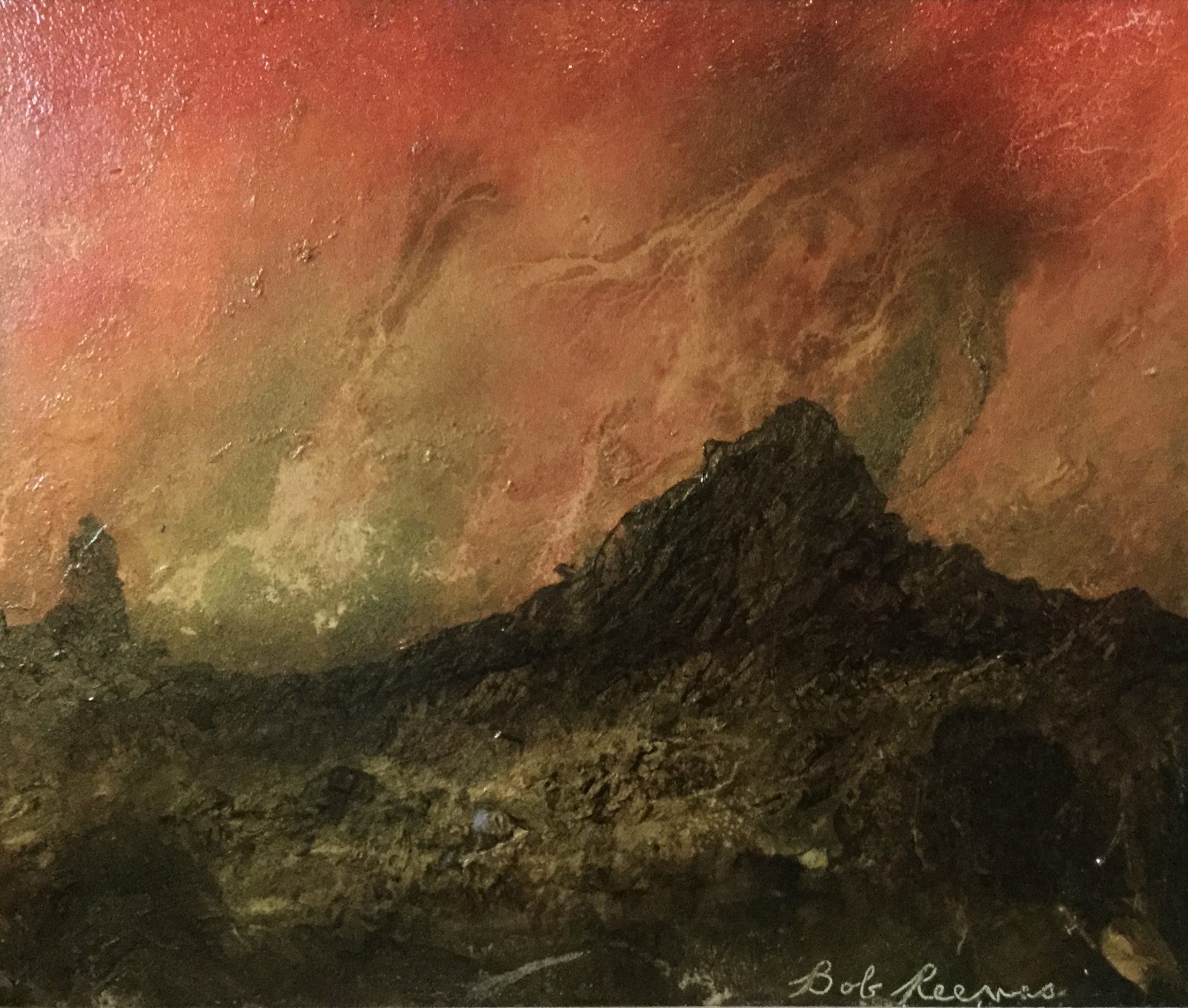 My Blood My Earth