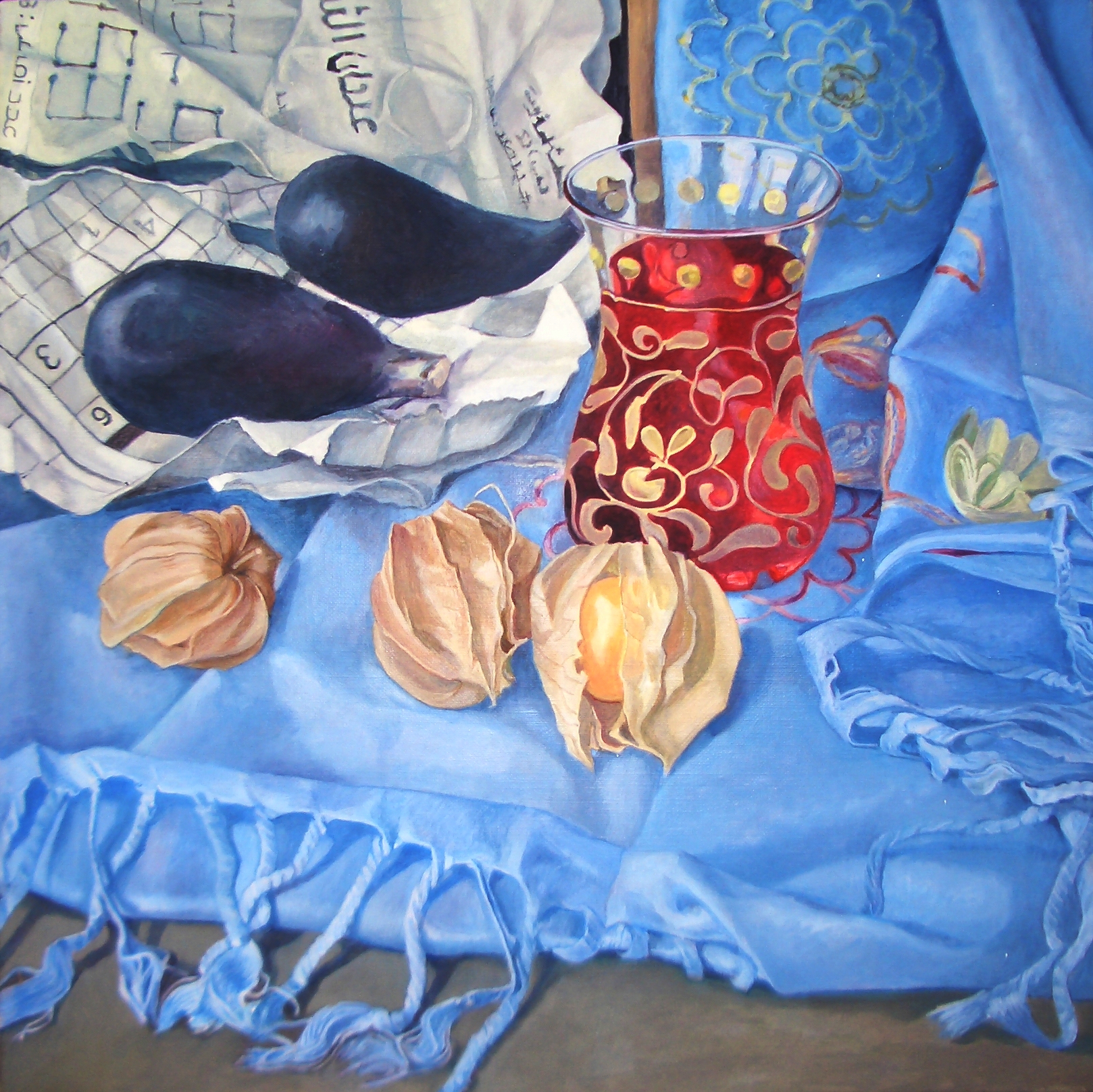 I have recently been invited to become an Associate Member of the Society of Women Artists to be eligible for full membership in due course because (and I quote) 'the outstanding quality of my work'.
As a painter the compelling and fascinating activity of creating an illusion in paint on a flat surface keeps me wedded to realism.
Still life is my preferred genre since it allows me to create an entirely novel 'motif' from which to work. It also allows me to work from life for a sustained period of time.
My choice of content varies but is always guided by abstract qualities rather than by 'meaning' or 'narrative'.
Once I begin to study the group more deeply I discover many more rich and unexpected visual pleasures. As the still life takes on its form, the activity of manipulating colour and the use of tone to create texture, depth and volume, is both endlessly challenging and rewarding.
The painters I admire (among many others) are William Nicholson for the simplicity and directness of his content; Cezanne for his powerful compositions and for his uncompromising honesty; Matisse for his exuberance and Manet and all his painterly predecessors for their sensuous handling of paint.
I was born in Aberdare, South Wales in 1944. I trained for my degree in Bath Academy of Art, Corsham in the 1960s.
My career has been in teaching Art and History of Art in Lady Margaret School, Howardian High School and Coleg Glan Hafren, all in Cardiff.
I now free lance as an Art History lecturer. I have given several series of lectures in St David's Hall and have been invited as a guest lecturer to a variety of groups in Cardiff, the Vale and the Valleys. I also lecture on a permanent basis to two Cardiff U3A Art Appreciation Groups.
For many years I designed the posters and programme covers as publicity artist for Cardiff Little Theatre .